The COVID-19 pandemic ruined the year for moviegoers. What was once believed to be the best year of movie releases of all-time, turned out to be a mediocre showing.
Regardless, they weren't all bad movies last year. Some were tolerable. None stood out from another. Check out the list below, which I have ranked using IMDB ratings.
How many of these have you seen? Which is your favorite?
1. Tenet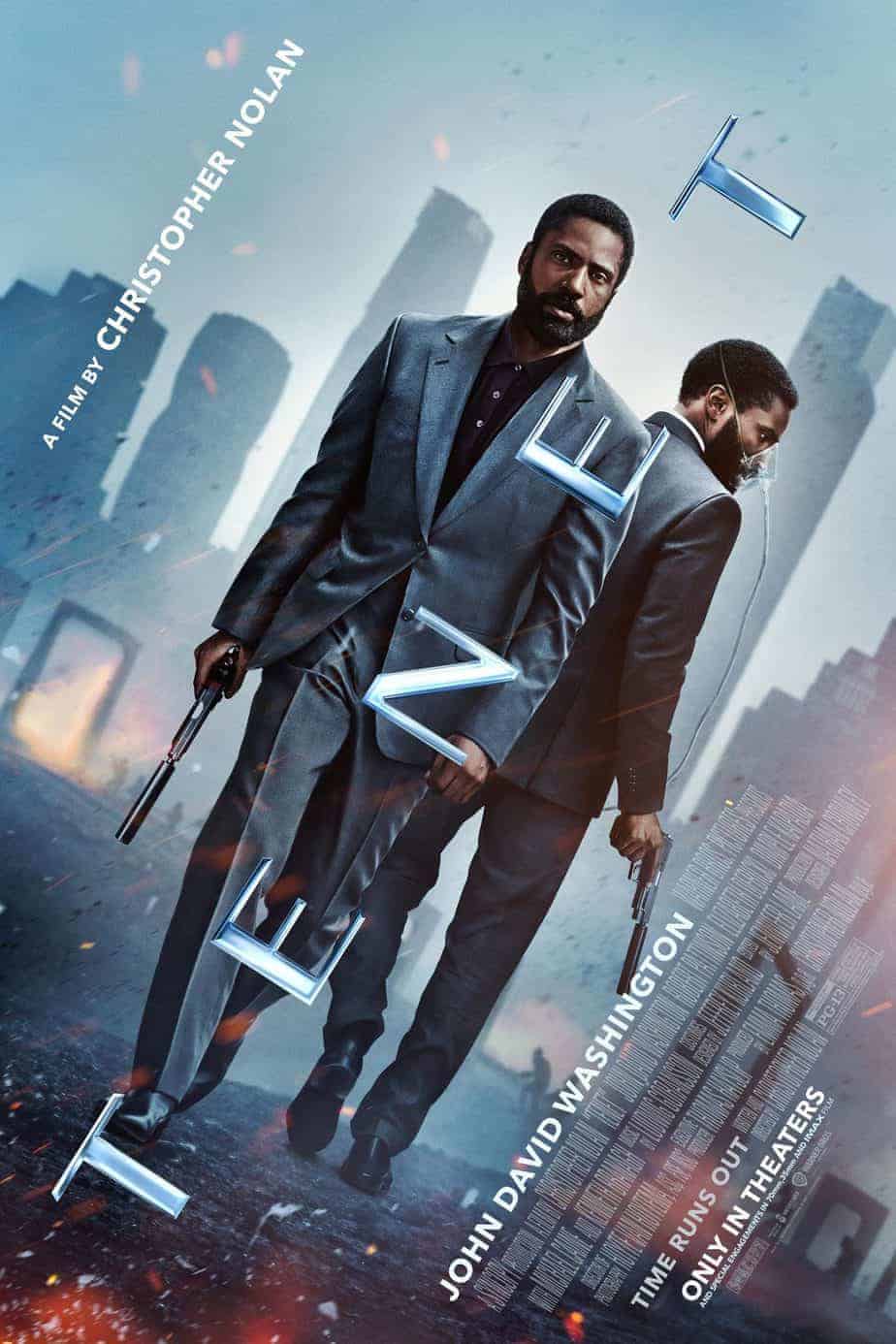 Rating: PG-13
Runtime: 150 min
Plot: Armed with only one word, Tenet, and fighting for the survival of the entire world, a Protagonist journeys through a twilight world of international espionage on a mission that will unfold in something beyond real-time.
Director: Christopher Nolan
Stars: John David Washington, Robert Pattinson, Elizabeth Debicki, Juhan Ulfsak
2. The Invisible Man
Rating: R
Runtime: 124 min.
Plot: When Cecilia's abusive ex takes his own life and leaves her his fortune, she suspects his death was a hoax. As a series of coincidences turn lethal, Cecilia works to prove that she is being hunted by someone nobody can see.
Director: Leigh Whannell
Stars: Elisabeth Moss, Oliver Jackson-Cohen, Harriet Dyer, Aldis Hodge
3. Little Fish
Rating: N/A
Runtime: 101 min.
Plot: A couple fights to hold their relationship together as a memory loss virus spreads and threatens to erase the history of their love and courtship.
Director: Chad Hartigan
Stars: Olivia Cooke, Jack O'Connell, Soko, Raúl Castillo
4. The Call
Rating: N/A
Runtime: 112 min.
Plot: Two people live in different times. Seo-Yeon lives in the present and Young-Sook lives in the past. One phone call connects the two, and their lives are changed irrevocably.
Director: Chung-Hyun Lee
Stars: Park Shin-Hye, Jong-seo Jun, Sung-ryung Kim, El Lee
5. Psycho Goreman
Rating: N/A
Runtime: 99 min.
Plot: After unearthing a gem that controls an evil monster looking to destroy the Universe, a young girl and her brother use it to make him do their bidding.
Director: Steven Kostanski
Stars: Matthew Ninaber, Kristen MacCulloch, Rick Amsbury, Adam Brooks
6. Come True
Rating: N/A
Runtime: 105 min.
Plot: A teenage runaway takes part in a sleep study that becomes a nightmarish descent into the depths of her mind and a frightening examination of the power of dreams.
Director: Anthony Scott Burns
Stars: Landon Liboiron, Skylar Radzion, Julia Sarah Stone, Tiffany Helm
7. Sonic the Hedgehog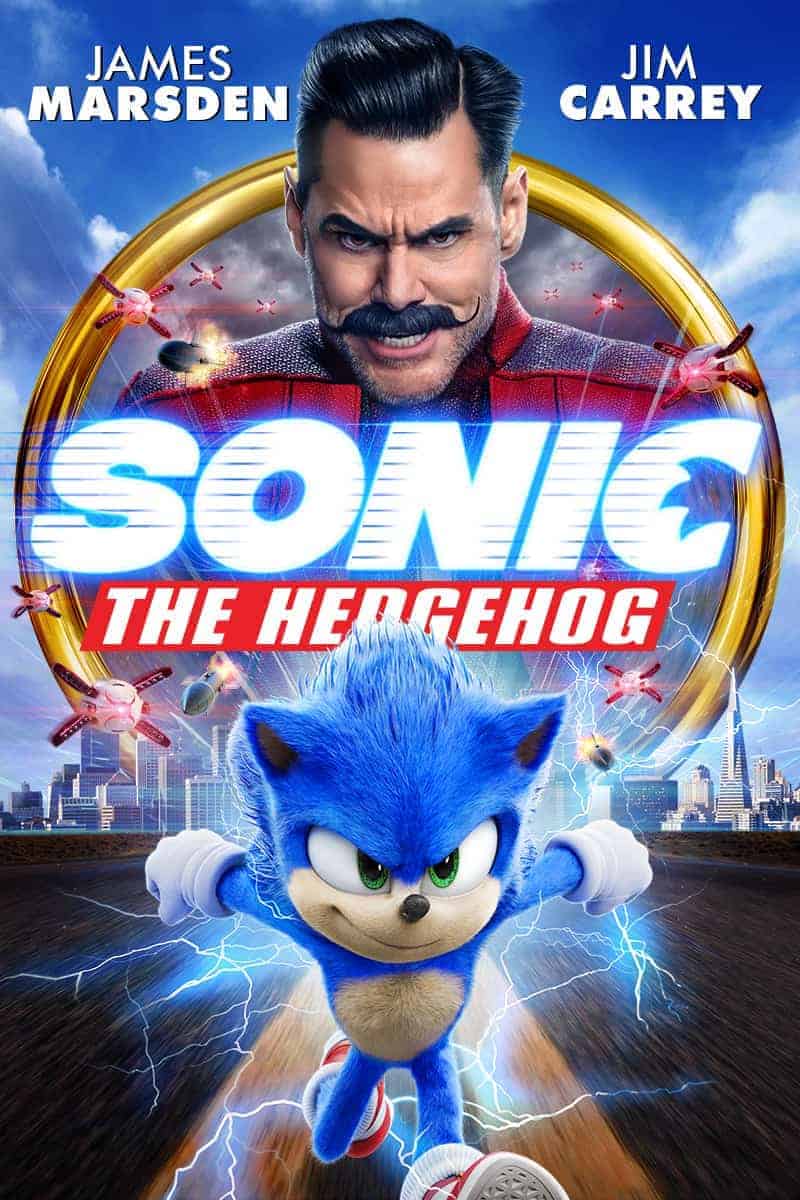 Rating: PG
Runtime: 99 min.
Plot: After discovering a small, blue, fast hedgehog, a small-town police officer must help him defeat an evil genius who wants to do experiments on him.
Director: Jeff Fowler
Stars: Ben Schwartz, James Marsden, Jim Carrey, Tika Sumpter
8. Possessor
Rating: R
Runtime: 103 min.
Plot: Possessor follows an agent who works for a secretive organization that uses brain-implant technology to inhabit other people's bodies – ultimately driving them to commit assassinations for high-paying clients.
Director: Brandon Croneberg
Stars: Andrea Riseborough, Christopher Abbott, Jennifer Jason Leigh, Rossif Sutherland
9. Sputnik
Rating: N/A
Runtime: 113 min.
Plot: The lone survivor of an enigmatic spaceship incident hasn't returned back home alone-hiding inside his body is a dangerous creature.
Director: Egor Abramenko
Stars: Oksana Akinshina, Fedor Bondarchuk, Pyotr Fyodorov, Anton Vasilev
10. Archive
Rating: TV-MA
Runtime: 109 min.
Plot: 2038: George Almore is working on a true human-equivalent AI. His latest prototype is almost ready. This sensitive phase is also the riskiest. Especially as he has a goal that must be hidden at all costs: being reunited with his dead wife.
Director: Gavin Rothery
Stars: Theo James, Stacy Martin, Rhona Mitra, Peter Ferdinando
11. #Alive
Rating: TV-MA
Runtime: 98 min.
Plot: The rapid spread of an unknown infection has left an entire city in ungovernable chaos, but one survivor remains alive in isolation. It is his story.
Director: Il Cho
Stars: Yoo Ah-In, Park Shin-Hye, Jeon Bae-soo, Hyun-Wook Lee
12. Black Box
Rating: Not Rated
Runtime: 100 min.
Plot: After losing his wife and his memory in a car accident, a single father undergoes an agonizing experimental treatment that causes him to question who he really is.
Director: Emmanuel Osei-Kuffour
Stars: Mamoudou Athie, Phylicia Rashad, Amanda Christine, Tosin Morohunfola
13. Bill & Ted Face the Music
Rating: PG-13
Runtime: 91 min.
Plot: Once told they'd save the universe during a time-traveling adventure, 2 would-be rockers from San Dimas, California find themselves as middle-aged dads still trying to crank out a hit song and fulfill their destiny.
Director: Dean Parisot
Stars: Keanu Reeves, Alex Winter, Kristen Schaal, Samara Weaving
14. Project Power
Rating: R
Runtime: 113 min.
Plot: When a pill that gives its users unpredictable superpowers for five minutes hits the streets of New Orleans, a teenage dealer and a local cop must team with an ex-soldier to take down the group responsible for its creation.
Director: Henry Joost, Ariel Schulman
Stars: Jamie Foxx, Joseph Gordon-Levitt, Dominique Fishback, Rodrigo Santoro
15. The Intergalactic Adventures of Max Cloud
Rating: N/A
Runtime: 88 min.
Plot: A space cruiser crashes on a planet that is home to an intergalactic prison.
Director: Martin Owen
Stars: Scott Adkins, John Hannah, Lashana Lynch, Elliot James Langridge
16. Underwater
Rating: PG-13
Runtime: 95 min.
Plot: A crew of oceanic researchers working for a deep sea drilling company try to get to safety after a mysterious earthquake devastates their deepwater research and drilling facility located at the bottom of the Mariana Trench.
Director: William Eubank
Stars: Kristen Stewart, Vincent Cassel, Mamoudou Athie, T.J. Miller
17. Bloodshot
Rating: PG-13
Runtime: 109 min.
Plot: Ray Garrison, a slain soldier, is re-animated with superpowers.
Director: Dave Wilson
Stars: Vin Diesel, Eiza González, Sam Heughan, Toby Kebbell
18. Save Yourselves!
Rating: R
Runtime: 93 min.
Plot: A young Brooklyn couple heads to an upstate cabin to unplug from their phones and reconnect with each other. Blissfully unaware of their surroundings, they are left to their own devices as the planet falls under attack.
Director: Alex Huston Fischer, Eleanor Wilson
Stars: Sunita Mani, John Reynolds, Ben Sinclair, John Early
19. Come Play
Rating: PG-13
Runtime: 96 min.
Plot: A monster named Larry manifests itself through smart phones and mobile devices. Feature film version of the 2017 short film.
Director: Jacob Chase
Stars: Azhy Robertson, Gillian Jacobs, John Gallagher Jr., Winslow Fegley
20. The Midnight Sky
Rating: PG-13
Runtime: 114 min.
Plot: This post-apocalyptic tale follows Augustine, a lonely scientist in the Arctic, as he races to stop Sully and her fellow astronauts from returning home to a mysterious global catastrophe.
Director: George Clooney
Stars: George Clooney, Felicity Jones, David Oyelowo, Caoilinn Springall
21. Invasion (Vtorzhenie)
Rating: Not Rated
Runtime: 134 min.
Plot: With the fall of the alien ship Julia's life changed, now three years later mankind is about to experience new encounter.
Director: Fedor Bondarchuk
Stars: Irina Starshenbaum, Rinal Mukhametov, Alexander Petrov, Yuriy Borisov
22. Proximity
Rating: Not Rated
Runtime: 119 min.
Plot: A young NASA JPL scientist is abducted by extraterrestrials but when no one believes his story he becomes obsessed with finding proof which leads him on a journey of discovery.
Director: Eric Demeusy
Stars: Ryan Masson, Highdee Kuan, Christian Prentice, Shaw Jones
23. Train to Busan Presents: Peninsula
Rating: N/A
Runtime: 116 min.
Plot: A zombie virus has in the last 4 years spread to all South Korea. 4 Koreans in HK sail thru the blockade to Incheon for USD20,000,000 on a truck.
Director: Sang-ho Yeon
Stars: Dong-won Gang, Lee Jung-hyun, Re Lee, Hae-hyo Kwon
24. The New Mutants
Rating: PG-13
Runtime: 94 min.
Plot: Five young mutants, just discovering their abilities while held in a secret facility against their will, fight to escape their past sins and save themselves.
Director: Josh Boone
Stars: Maisie Williams, Anya Taylor-Joy, Charlie Heaton, Alice Braga
25. Monsters of Man
Rating: N/A
Runtime: 131 min.
Plot: A US weapons manufacturer tests its 4 killer robots on heroin producers in the Golden Triangle in SEAsia. It goes haywire.
Director: Mark Toia
Stars: Neal McDonough, Brett Tutor, Jose Rosete, David Haverty
26. Superintelligence
Rating: PG
Runtime: 106 min.
Plot: When an all-powerful Superintelligence chooses to study average Carol Peters, the fate of the world hangs in the balance. As the A.I. decides to enslave, save or destroy humanity, it's up to Carol to prove that people are worth saving.
Director: Ben Falcone
Stars: Melissa McCarthy, James Corden, Bobby Cannavale, Brian Tyree Henry
27. 2067
Rating: Not Rated
Runtime: 114 min.
Plot: One man's journey to the future to save a dying world.
Director: Seth Larney
Stars: Kodi Smit-McPhee, Ryan Kwanten, Sana'a Shaik, Deborah Mailman
28. The Promised Neverland
Rating:
Runtime:
Plot: A group of the smartest kids at a seemingly perfect orphanage uncover its dark secret, and set in motion a dangerous and desperate escape plan.
Director: Yûichirô Hirakawa
Stars: Miyu Andô, Minami Hamabe, Rihito Itagaki
29. Deep Blue Sea 3
Rating: R
Runtime: 99 min.
Plot: Studying the effects of climate change off the coast of Mozambique, a marine biologist and her team confront three genetically enhanced bull sharks. Now, a new bloodbath is waiting to happen in the name of science. Will humans never learn?
Director: John Pogue
Stars: Tania Raymonde, Nathaniel Buzolic, Emerson Brooks, Bren Foster
30. Skylines (Skyline 3)
Rating: R
Runtime: 113 min.
Plot: When a virus threatens to turn the now earth-dwelling friendly alien hybrids against humans, Captain Rose Corley must lead a team of elite mercenaries on a mission to the alien world in order to save what's left of humanity.
Director: Liam O'Donnell
Stars: Lindsey Morgan, Jonathan Howard, Daniel Bernhardt, Rhona Mitra
31. Songbird
Rating: PG-13
Runtime: 84 min.
Plot: In 2024 a pandemic ravages the world and its cities. Centering on a handful of people as they navigate the obstacles currently hindering society: disease, martial law, quarantine, and vigilantes.
Director: Adam Mason
Stars: K.J. Apa, Sofia Carson, Craig Robinson, Bradley Whitford
32. What Lies Below
Rating: N/A
Runtime: 87 min.
Plot: A 16 year-old girl returns home from camp and learns that her mother has a new boyfriend, one she intends to marry; a man whose charm, intelligence and beauty make him look like he's not human at all.
Director: Braden R. Duemmler
Stars: Ema Horvath, Troy Iwata, Danny Corbo, Mena Suvari
33. Cosmoball
Rating: N/A
Runtime: 118 min.
Plot: An enormous spaceship hovers over Earth-this is a stadium, which hosts sports events that resemble soccer but at mind-boggling speeds. The name of the game is cosmoball.
Director: Dzhanik Fayziev
Stars: Viktoriya Agalakova, Georgiy Bestaev, Khristina Blokhina, Valeriya Bukhina
34. Go/Don't Go
Rating: N/A
Runtime: 91 min.
Plot: Caught between a lost love story and inescapable paranoia, "Go / Don't Go" is a genre-bending slow burn thriller that follows Adam, a wallflower who happens to be the last person left alive-or so he thinks.
Director: Alex Knapp
Cast: Alex Knapp, Olivia Luccardi, Nore Davis, Thomas Essig
35. Algorithm: BLISS
Rating: N/A
Runtime: 101 min.
Plot: Vic Beckett, a brilliant researcher, creates the ultimate App that taps into the pleasure center of the brain and transmits a feeling of nirvana to the user.
Director: Isak Borg, Dena Hysell-Cornejo
Stars: Sarah Roemer, Sean Faris, James Saito, Thomas Kopache
36. Breach
Rating: R
Runtime: 92 min.
Plot: On the cusp of fatherhood, a junior mechanic aboard an interstellar ark to New Earth must outwit a malevolent cosmic terror intent on using the spaceship as a weapon.
Director: John Suits
Stars: Cody Kearsley, Bruce Willis, Rachel Nichols, Kassandra Clementi
37. The Last Days of American Crime
Rating: TV-MA
Runtime: 148 min.
Plot: In the not-too-distant future, as a final response to terrorism and crime, the U.S. government plans to broadcast a signal making it impossible for anyone to knowingly commit unlawful acts.
Director: Olivier Megaton
Starring: Neels Clasen, Edgar Ramírez, Tony Caprari, Kate Normington
38. Nina of the Woods
Rating: N/A
Runtime: 91 min.
Plot: A meditative new take on the thriller genre that follows Nina, an aspiring actress, after she agrees to lend her "local authenticity" to a supernatural reality TV show.
Director: Charlie Graik
Cast: Megan Hensley, Stacey Thunder, Emily Fradenburgh, Andrew Stecker
39. Jiu Jitsu
Rating: R
Runtime: 102 min.
Plot: Every six years, an ancient order of jiu-jitsu fighters joins forces to battle a vicious race of alien invaders. But when a celebrated war hero goes down in defeat, the fate of the planet and mankind hangs in the balance.
Director: Dimitri Logothetis
Stars: Alain Moussi, Nicolas Cage, Raymond Pinharry, Mary Makariou