Today is Father's Day in the US and what better way to acknowledge the holiday than to celebrate the best fathers of the sci-fi world? Don't get mad at me if you don't see your favorite sci-fi dad on this list. Simply leave a comment below to refresh my memory and I'll certainly take it into consideration. Enjoy the list!
10. Anakin Skywalker/Darth Vader – Star Wars
Not exactly a great way to start a list of great sci-fi dads, right? Hear me out on this one. Yes, he was the second-worst person in the entire Star Wars galaxy. Yes, he cut off his son's hand. He did many bad things, but at the end of it all, he came back to the light side to protect his son by killing his master. He sacrificed his life to do so. That one redeeming moment gets Anakin Skywalker into the number ten position on this list.
9. Kevin Flynn – Tron: Legacy
Kevin Flynn was only a slightly better dad than Anakin. He got stuck in a video game when his son was very young and only managed to communicate with him when the boy was a young man. Flynn spent decades in the world of Tron creating/programming. There weren't many touching father-son moments once Flynn's son makes his way into the video game realm, too. However, like Anakin (and many fathers on this list), Flynn ultimately sacrificed himself to save his son.
8. George Kirk – Star Trek
George Kirk was a father for only a few minutes, but he did two important things in that time. First, he saved his wife and son (and many crew members) by having everyone abort the ship and sacrificing himself and the USS Kelvin by slamming the Kelvin into a rogue Romulan ship from the future. Second, he gave the most famous captain in all Star Trek (and science fiction) history his name: James Tiberius Kirk. His sacrifice becomes legendary and the gold standard for which Starfleet officers are to perform their duties.
7. Ray Ferrier – War of the Worlds
Unless you're a die-hard sci-fi fan, you may be scratching your head at who exactly Ray Ferrier is. No worries – the most recent movie of War of the Worlds was in 2005 and was one of Tom Cruise's biggest blockbuster flops. Regardless, the character he portrayed, Ray Ferrier, managed to save his family from a devastating alien invasion.
6. Bill Adama – Battlestar Galactica
I'm a big Bill Adama fan. He may not have come across as a great father, but when you read between the lines, he indeed was. Deeply affected by the death of his oldest son and the invasion of Earth by the Cylons, Adama's temperament stayed steady and stern. His younger son, Lee Adama, in my humble opinion, was basically a brat. Yet, Bill imparted fatherly advice, clear decision-making, and the best demeanor of a Battlestar officer. He cared for his crew nearly as much as he cared for his son, too.
5. Rick Grimes – The Walking Dead
Another, well let's say non-infallible father joins our list. Like Bill Adama, Rick Grimes has made mistakes along the way. His marriage was a constant struggle and that was before the zombie apocalypse. Post-apocalyptic Rick Grimes saved his son, daughter, and numerous members of his pseudo-family from death at the hands of zombies and very bad people. Although not always successful, Rick never put himself first in anything he did. Like Ray Ferrier, he managed to keep his family safe, for a while at least.
4. Kyle Reese – Terminator
Kyle Reese volunteered to travel back to the past to protect Sarah Connor, mother to John Connor, the leader of the human rebellion against the deadly Skynet and Terminators. Not only does Kyle save Sarah, but he also teaches her how to raise her son, falls in love with her, and sacrifices himself to save Sarah. Kyle and Sarah share one romantic moment which leads to Sarah getting pregnant with John. Even though Kyle never knew he was John's father in a confusing timeline, his love and sacrifice saved Sarah and John, and the human race.
3. Jim Hopper – Stranger Things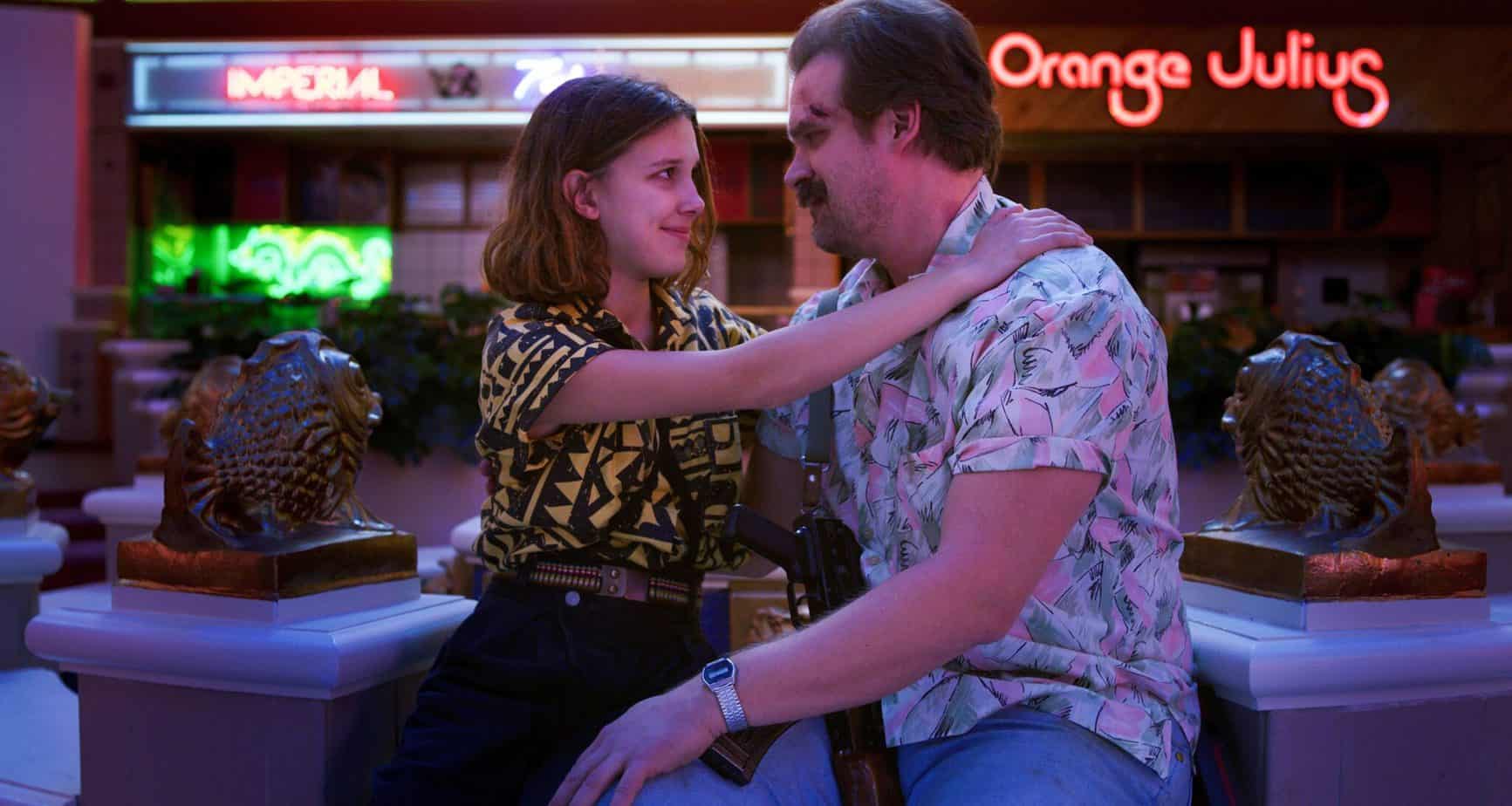 The ornery sheriff from Stranger Things once had a daughter that died from cancer. He spent most of his time with her in the hospital, doting on her and making her happy in her final days. Fast forward a few years and he not only saves a little girl with special powers (Eleven) but slowly becomes her adoptive father. He placed himself in harm's way numerous times to protect Eleven. Currently, he's stuck in a presumably Russian gulag, awaiting rescue once season 4 of Stranger Things comes out.
2. Tony Stark – Iron Man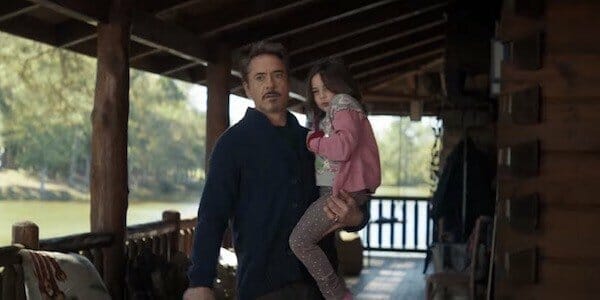 When you think of Tony Stark as a father, what's the first thing you think of? "I love you 3000." Who would have thought that the flamboyant playboy billionaire would make the second-best father of science fiction? In Avengers: Endgame, he was unwilling to save the trillions of people killed by the famous Thanos snap initially because he wouldn't chance to lose his daughter, Morgan. Heck, even before that, he was heartbroken over losing Peter Parker/Spider-man, his pseudo-son. Oh, and he died protecting humanity.
1. Jonathan Kent – Superman
Let's face it – Jonathan Kent is probably the best father in all of fiction, never mind science fiction. The small-town farmer and his wife took in an alien boy with special god-like abilities. He managed to keep his son's powers a secret for the boy's own safety. Best of all? He raised his son, Clark, to have the highest morals of any human on the planet. You can't beat Superman's dad on Father's Day. Oh, and he died for his son.