Back in May, while the world struggled with a closed-down economy and deadly pandemic, Mark Hamill laid some more bad news on us:
May The 9th Be A Bittersweet Episode- Knowing It Was The Last Time I Would Ever Play Luke#ByeByeSkywalker pic.twitter.com/KjWKVSksLZ

— Mark Hamill (@HamillHimself) May 9, 2020
Although it was a tough pill to swallow, Hamill's tweet led to the next logical question, a question typically reserved for James Bond film makers. Who would play this character next?
For those that still hold out hope that Hamill would return in some capacity as Luke Skywalker, let it go. There's a new LEGO Star Wars Holiday Special coming out and Disney never approached Hamill to provide the voice-over. As you all may know, Hamill is a talented voice-over artist, having voiced DC's Joker in many animated shows, movies, and video games.
Yesterday, Scott Campbell from wegotthiscovered.com reported news of a rumor spreading that Luke Skywalker could appear on the Disney+ series like The Mandalorian. It didn't take long for Star Wars fans all over the Internet to continue their rally cry, advocating for Marvel's Winter Soldier actor Sebastian Stan to take over the role. It's not difficult to imagine this possibility, of course, since Stan currently stars alongside Anthony Mackie in the upcoming Disney+ show The Falcon and The Winter Soldier, set to debut in 2021.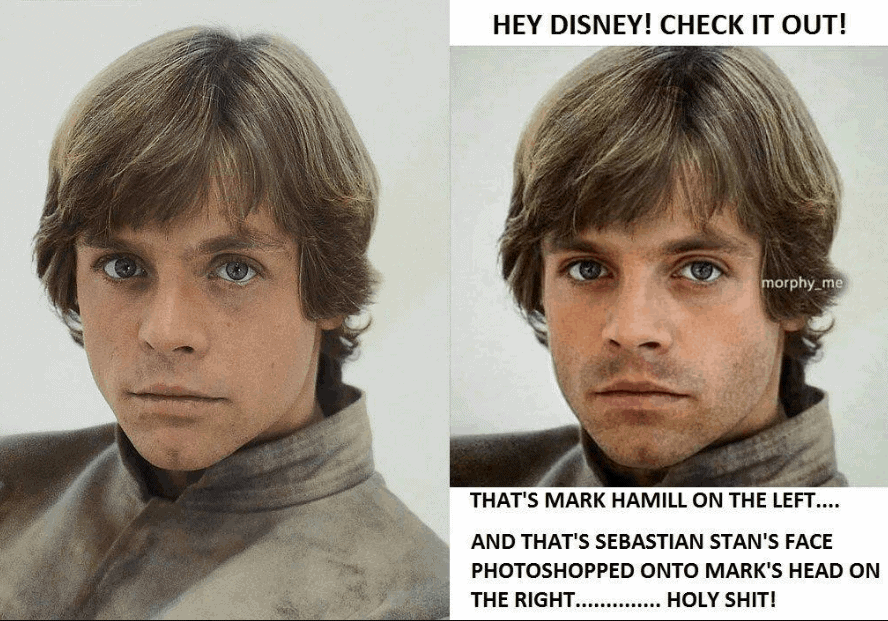 Star Wars fans have advocated for Stan to eventually replace Hamill as Luke since a side-by-side photo of the two went viral in 2016.
Mark Hamill and Sebastian Stan are basically the same person #Bucky #StarWars https://t.co/14lM0YDtUQ pic.twitter.com/Hd0wSx8WKv

— Elliot Wagland (@elliotwagland) May 10, 2016
What do you think? I would love to see this move, since I'm a fan of Stan and his work thus far in the Marvel Cinematic Universe. Plus, you can't deny the uncanny likeness between Hamill and Stan.
Source: Patreon